Operational Updates
Click HERE for the most updated hours, customer guidelines and updates to store policy.
Once Upon a Time in Compton: From Gangsta Rap to Gang Wars...the Murders of Tupac & Biggie....This Is the Story of Two Men at the Center of It All (Paperback)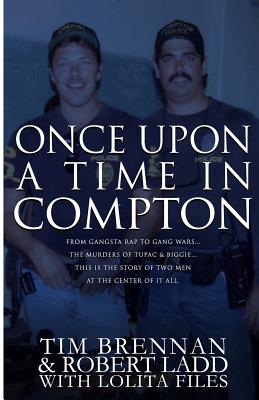 $17.99
Email or call for price
Description
---
From Gangsta rap to gang wars and everything in between.... Former Compton police officers Tim Brennan and Robert Ladd have seen it all..... And now, they're telling all..... For twenty years, gang unit detectives Tim Brennan and Robert Ladd patrolled the streets of Compton. They witnessed the birth and rise of gangsta rap with acts they knew personally, such as N.W.A and D.J. Quik; dealt firsthand with the chaos of the L.A. riots, its aftermath, and the gang truce that followed; were involved in the investigations of the murders of hip-hop stars Tupac Shakur and The Notorious B.I.G., and were major players in an all-out tug-of-war with City Hall that ultimately resulted in the permanent shut-down of the Compton Police Department. Through it all, they developed an intricate knowledge of gangs and the streets and a methodology that has been implemented by local law enforcement agencies across the country. Their compassionate and fair approach to community policing earned them the respect of citizens and gangbangers alike. This story - told with bestselling author Lolita Files, whose research with Brennan and Ladd has spanned over four years - is a firsthand glimpse into a world during an era many have heard about in song and legend, but have rarely had the opportunity to witness at ground level, from the inside out, through the eyes of two men who witnessed and experienced it all.