Operational Updates
Click HERE for the most updated hours, customer guidelines and updates to store policy.
Blue Lives in Jeopardy: When the Badge Becomes the Target: Second book in the 'Blue Lives Matter Series' profiling police officers killed in t (Paperback)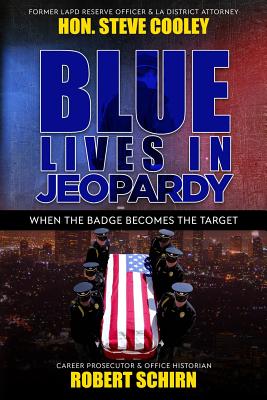 $21.95
Email or call for price
Description
---
A major theme in Blue Lives in Jeopardy is the very disturbing trend for law enforcement officers. More and more officers are being systematically targeted for assassination merely because they wear a badge. In some cases, officers are ambushed or taken by surprise with their weapon still in their holster. In chapters three through eight of this book, the victim officers were shot before they could draw their weapon. The most glaring example of an outright assassination was the murder of CHP Officer Thomas Steiner, who was shot by a sixteen-year-old who wanted to impress a street gang he wished to join.Valuable and instructive components of these books are the "Lessons Learned" segments that appear at the end of each chapter. Former LAPD Captain Greg Meyer is one of the nation's foremost experts on police tactics and officer safety, having lectured and provided expert testimony on these topics throughout the country over the years. He has provided his expertise and insights to this book. These reflections can hopefully assist officers in recognizing dangerous situations and enhance officer safety.