By The River And Beyond (Paperback)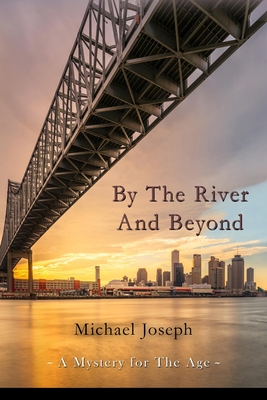 $19.99

NOT ON OUR SHELVES- available for order, usually ships in 1-5 days
Description
---
Everyday interaction and living is the breeding ground for all kinds of possibilities. This story draws on these, the real, everyday, stuff of living. It tunes into some of the elemental issues that are part of the human experience. What it means to be fully human, warts and all. But it doesn't stop there.
Most of the everyday sights and sounds in our living are mundane, typically ordinary. A bird, a locomotive, an old tree, or clouds in the sky. Not worthy of much attention. But sometimes things happen, and continue to happen. And the mundane begins to awaken something. It might be something as simple as a new connection with an old river, and possibly more, much more.
And if someone chooses to not ignore what might come in the mundane, it might nudge him to peer ahead in time. But, into what kind of a future? The colorful characters inside will take you on a ride. They'll come and go. But one will become more than an acquaintance. In his everyday stuff of living, something is happening. And it's moving along in time. Surely, everyone is aware. Aren't they?
Where it leads is, ..... well, ................
The author works with an organization that helps people grow. He holds a B.S. degree in something or the other. He is married forty years, has three children, and seven grandchildren. He was born and raised in New Orleans. He has lived and worked across America.