Operational Updates
Click HERE for the most updated hours, customer guidelines and updates to store policy.
The Fate of Empires: Being an Inquiry Into the Stability of Civilisation (Paperback)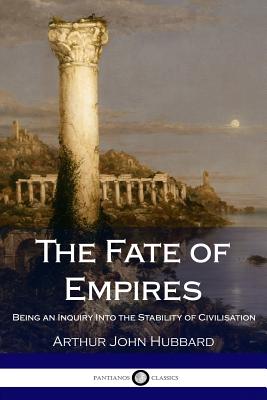 $9.99
Email or call for price
Description
---
The Fate of Empires asks why many civilizations throughout human history have risen to greatness but later collapse into ruin. Can there be a permanent society, or are all doomed to decline?
In the first part of this book, the author constructs several arguments based on parallels he observed in civilizations of antiquity. The reasons for the rise of various civilizations, and the forces which contribute to their success, are discussed. Hubbard proceeds to establish points surrounding human nature and racial identity, religious adherence, and the prevalence of rationality and reason: these attributes of mankind, when in harmony, establish sophisticated and prospering civilizations.
For the author, when these traits are upset - as in conflicts between individual values and the requirements of the state - decline will set in. The overemphasis of the competitive traits of man likewise lead to a decline in moral and social cohesiveness. Hubbard ponders whether an eternal civilization is ever possible, being as humanity lives in a state of constant change, with various traits in a state of flux in terms of influence.
In the second part, Hubbard supports his hypothesis with a series of examples through history. He studies the fall of Greece and Rome, as well as ancient China. The decadence which undermined and eventually destroyed the Roman Empire is described intimately; for Hubbard, once the Empire had indulged to the point of self-neglect, its fate as a power in terminal decline was sealed.
Although the author's language is archaic and of its time - this text was originally published in 1913 - his arguments offer profound points on human society which retain relevance to this day.