The Last City (The Last She series #2) (Hardcover)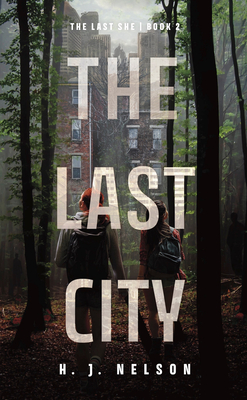 Other Books in Series
This is book number 2 in the The Last She series series.
Description
---
The highly anticipated sequel to The Last She, which Goodreads has included in its Most Anticipated Young Adult Novels of December 2021

"Go back to the beginning, Ara. I made a mistake. It's not too late."

These words from her father have driven Ara forward and have given her the will to live. And they eventually helped her to find Kayden, giving him hope that if there isn't a way out of this plague-ridden world, at least there might be an explanation for why it all happened in the first place.

Together they set out on an epic quest to do just that—go back to the beginning. To go home, to finally uncover what happened to Ara's family. Kayden wants that more than anything for her, and he'll do whatever it takes to make it happen—even if it means leaving everything else behind, even his brother, Sam.

Except once they arrive, nothing is as they expect. There are no answers, only more questions. And soon they're trapped in an underground civilization where they discover that secrets lie deeper than the city. The truth that surfaces rocks Ara to her core, and almost costs Kayden his life.

Left for dead, Sam surfaces only to get captured by a mysterious stranger—a haunting young woman with deep blue eyes who quickly becomes the key to the answers they seek—even if he doesn't quite know it yet.

Set immediately after the events of The Last She, H.J. Nelson's The Last City is a gripping story of three people desperate to survive against all odds, and realizing that love is the only thing worth living for.
About the Author
---
H.J. Nelson is an Idaho native who graduated from University of Wisconsin with degrees in Creative Writing and Wildlife Biology. She began writing on Wattpad in 2015, where her story The Last She was one of the most read science fiction stories in 2016 and 2017. Since then her works have been optioned for television by Sony and garnered over twelve million reads. She has also written for brands like General Electric, Writer's Digest, and National Geographic. When not writing, Nelson has lived on a boat in the British Virgin Isles, worked in two zoos and ridden an elephant through the jungles of Laos— though she considers raising two daughters her most dangerous adventure yet. You can sign up for her newsletter at hjnelsonauthor.com, or find her on Instagram at @h.j.nelson.