Baile en el aire / Dance Upon the Air (Las Hermanas Concannon Trilogia / Born in Trilogy) (Paperback)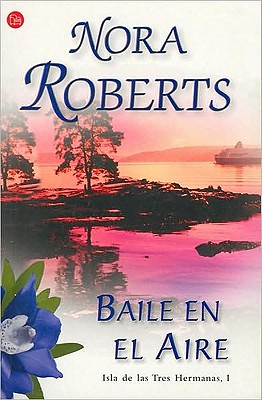 Description
---
Helen Remington acaba de escapar de su violento marido fingiendo su propia muerte y se ha instalado en la pequeña isla de las Tres Hermanas como Nell Chaning. Pronto conoce a dos mujeres que la ayudarán a comprender su destino. Y al sheriff Zack Todd cuyo atractivo parece amenazar su tranquila existencia. Pero los demonios del pasado y la oscuridad van a acecharla...

ENGLISH DESCRIPTION"Nell has escaped her abusive husband by staging her own death and is now settling down. She gradually begins to think that she has finally found a place where she can create a new life, but her husband isn't about to let her go. Nell is unaware that she's a witch, and will have to come to terms with her newfound powers in order to fight her all-too-demented husband.
About the Author
---
Nora Roberts, la autora número 1 en ventas de The New York Times y «la escritora favorita de América», como la describió la revista The New Yorker, comentó en una ocasión: «Yo no escribo sobre Cenicientas que esperan sentadas a que venga a salvarlas su príncipe azul. Ellas se bastan y se sobran para salir adelante solas. El "príncipe" es como la paga extra, un complemento, algo más... pero no la única respuesta a sus problemas».

Más de cuatrocientos millones de ejemplares impresos de sus libros avalan la complicidad que Nora Roberts consigue establecer con mujeres de todo el mundo. El éxito de sus novelas es indudable, y quienes la leen una vez, repiten. Sabe hablar a las mujeres de hoy sobre sí mismas: sus lectoras son profesionales, fuertes e independientes, como los personajes que crea en sus libros, y sus historias llegan a un público femenino muy amplio porque son mucho más que novelas románticas.

Las cifras son fenomenales: Nora Roberts ha escrito más de 180 novelas que se publican en 34 países, se venden unas 27 novelas suyas cada minuto y 42 han debutado en la primera semana de ventas en el codiciado número 1 de The New York Times.