Operational Updates
Click HERE for the most updated hours, customer guidelines and updates to store policy.
To Catch a Rogue (MP3 CD)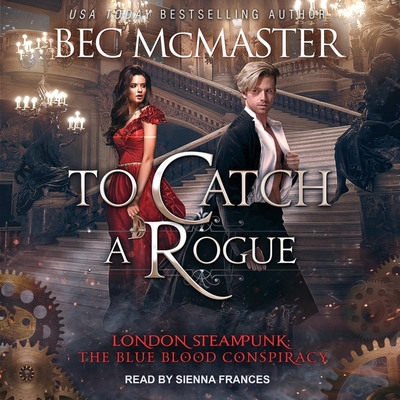 Description
---
An impossible heist. A thief and a rogue. But will she steal his heart, instead? The Company of Rogues finally knows the identity of the mastermind behind a plot against the queen--but their enemy is still one step ahead of them. When he kidnaps one of theirs, the Rogues plan a daring rescue mission that will lead them into the heart of the bloodthirsty Crimson Court. It's a job for a master thief, and there's nothing Charlie Todd likes more than a challenge. To pull off the impossible, Charlie needs a crew, including the only thief who's ever been able to outfox him. He broke her heart. But now she must risk it all to save his life . . . Lark's spent years trying to forget her past, but the one thing she can't ignore is the way a single smile from Charlie still sets her heart on fire. When he proposes they work together again, it feels just like old times, but she has one rule: this is strictly business. It's Charlie's last chance to prove he can be trusted with her heart. But Lark's keeping a deadly secret. And as passions are stirred and the stakes mount, it might be the kind of secret that could destroy them all . . . Contains mature themes.