On Writing (and Writers): A Miscellany of Advice and Opinions (MP3 CD)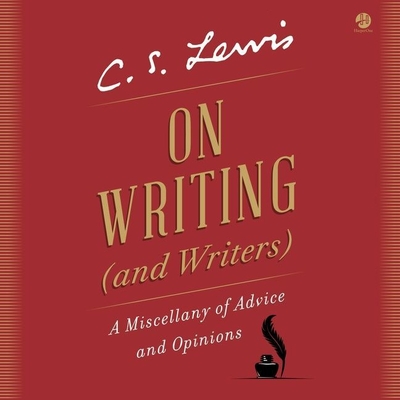 $41.99
Backordered or Out of Print
Description
---
A definitive collection of wisdom on every style of writing and a celebration of the transformative power of the written word from one of the most influential writers and thinkers of the modern age, C. S. Lewis, the beloved author of the Chronicles of Narnia series, Mere Christianity, The Screwtape Letters, and other revered classics.
Featuring over one hundred excerpts--some short and some essay length--drawn from his wide body of letters, books, and essays, On Writing (and Writers) brings together C. S. Lewis's reflections on the power, importance, and joy of a life dedicated to writing.
Writers and devoted readers will be enriched and inspired by Lewis's commentary on a range of genres, including:
On Good WritingOn Writing FictionOn Writing PoetryOn Writing for ChildrenOn Writing Science FictionOn Christian WritingOn Writing PersuasivelyOn Other Writers
Wise and practical, On Writing (and Writers) reveals Lewis's thoughts on both mechanics and style, including choosing adjectives, the art of expression, how to connect with readers, and the core principles of clear, impactful writing.
A window into the mind of one of the greatest public intellectuals of the twentieth century--a gifted writer whose influence and insights remain relevant six decades after his death--this engaging collection reveals not only why Lewis loved the written word, but what it means to gladly teach the art of writing, so that wise readers can gladly learn.