The Fossil Hunter (Compact Disc)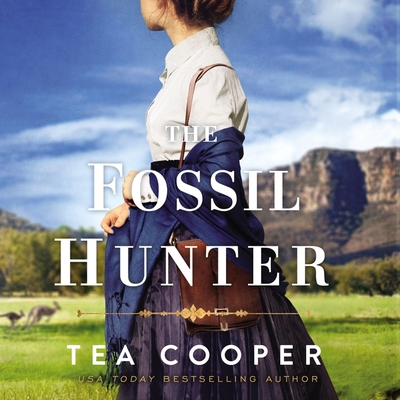 $46.99
Backordered or Out of Print
Description
---
Buried secrets. An ancient fossil. And one woman's determination to unravel a nineteenth-century mystery.
Australia, 1847. The last thing Mellie Vale remembers before the fever takes her is sprinting through the bush with a monster at her heels--but no one believes her. In a bid to curb Mellie's overactive imagination, her benefactors send her to visit a family friend, Anthea Winstanley. Anthea is an amateur paleontologist who is convinced she will one day find proof that great sea dragons swam in the vast inland sea that covered her property millions of years ago. Mellie is instantly swept up in the dream.
Australia, 1919. Penelope Jane "PJ" Martindale arrives home from the battlefields of World War I intent on making peace with her father and commemorating the deaths of her two younger brothers in the trenches. Her reception is disappointing. Desperate for a distraction, she finds a connection between a fossil at London's Natural History Museum and her brothers' favorite camping spot. But the gorge has a sinister reputation: seventy years ago, several girls disappeared from the area. When PJ uncovers some unexpected remains, she's determined to find answers about what happened all those years ago ... and perhaps some closure on the loss of her brothers.
Weaving together these two timelines, The Fossil Keeper offers everything you love: history, mystery, suspense, romance, and startling discoveries that will keep the pages turning.
Praise for The Fossil Hunter:
"This elegant dual narrative historical from Cooper follows a young woman as she pieces together the fate of a 19th-century paleontologist ... Cooper's confident prose and deep empathy for her characters will keep readers hooked as she unspools her intrigue-filled mystery. Historical fans will want to dig this one up." -- Publishers Weekly
Tea Cooper is a USA TODAY?bestselling and Daphne du Maurier award-winning authorFull-length historical mysteryStand-alone novel.