Gold Cavern (Paperback)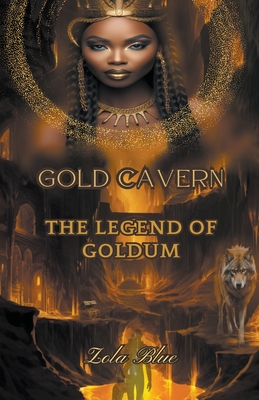 $22.99

NOT ON OUR SHELVES- available for order, usually ships in 1-5 days
Description
---
This story sets the stage for a thrilling adventure filled with conflicting motives, moral dilemmas, and the ultimate test of human greed and survival.

Estelle finds herself summoned from her New York apartment by a desperate call from the man who saved her life as a child--her grandfather. Raised by him after her mother's tragic death, Estelle is urged to return for an urgent family matter. Intrigued by her grandfather's belief in the legend of the missing village of Goldum, Estelle agrees to accompany him and a trusted group of individuals on a journey into the lower mountains before the arrival of snow.
Equipped with her grandfather's map, the group sets out on ATVs, only to encounter another group along the trail. This group is led by Lofton, a geologist, consisting of two hydro dam workers and Lofton's female assistant. They present a massive gold nugget as evidence of their own quest. Recognizing the common goal, the two groups decide to continue their journey together, as they have no other viable choice.
Eventually, they reach their destination--the legendary lost village of Goldum, astonishingly buried but mostly intact. However, the situation takes a dark turn when Estelle, claiming to be the rightful heir to the village and its fortune, warns the group that removing any gold from the village will result in the deaths of all involved.
Tensions rise as disbelief and greed clash with the warning, leaving the group in a precarious and dangerous situation. The promise of immense wealth and the threat of a deadly consequence for its acquisition creates a tumultuous and suspenseful atmosphere within the group.