Dr. Z: A Superhero Romance (Paperback)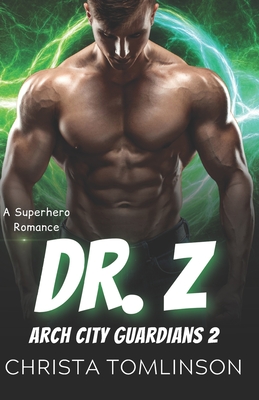 $14.99
Backordered or Out of Print
Description
---
Dr. Z Doesn't Know if He Wants to Kiss His New Partner or Toss Him in the Mississippi.
Mike Zielinski has joined St. Louis's superhero team under his new secret identity as Dr. Z. He's partnered with Aiden Saliette, code name: Stardust. Mike is immediately attracted to his gorgeous partner, but determined to keep their relationship professional, he hides his attraction behind a no-nonsense exterior. It works, until one night, in an unguarded moment between them, he reveals his secret desire.
Aiden loves being a superhero. What he doesn't love is being stuck with an uptight new partner. However, he grudgingly accepts Dr. Z's help in order to stop the zealous attacker terrorizing the city. Long nights on patrol lead to shared intimacy, and Aiden comes to realize that behind his partner's stern fa ade, is a scarred, vulnerable man longing for love. Aiden is tempted to explore the powerful chemistry that sparks between them but his own relationship fears and emotional wounds hold him back.

As partners united against evil villains, Dr. Z and Stardust are an unbeatable team. But the ghosts of their pasts might be too strong for them to defeat. The super-powered lovers will have to fight to save the day, and for a chance at a love that lasts forever.
DR. Z is Book Two in a steamy superhero romance series. It has heroes in tight pants, post-battle kisses, and a triumphant Happily Ever After. Fans of comics and movies who want to see their favorite heroes kiss will love this series

♥Reluctant Partners to Lovers

♥Battle Couple

♥Slow Burn